Regular eye examinations are essential for clear, comfortable vision. They are an important health check too – the optometrist checks the health of your eyes and can find indications of other medical conditions.
Eye Tests are essential at every stage of ones development, from toddler to mature adulthood. The main stages of your visual development could be broken down into five basic categories listed below:
Babies and toddlers
Early School years
Parents & Pregnancy
Over 40yrs old
Over 60yrs old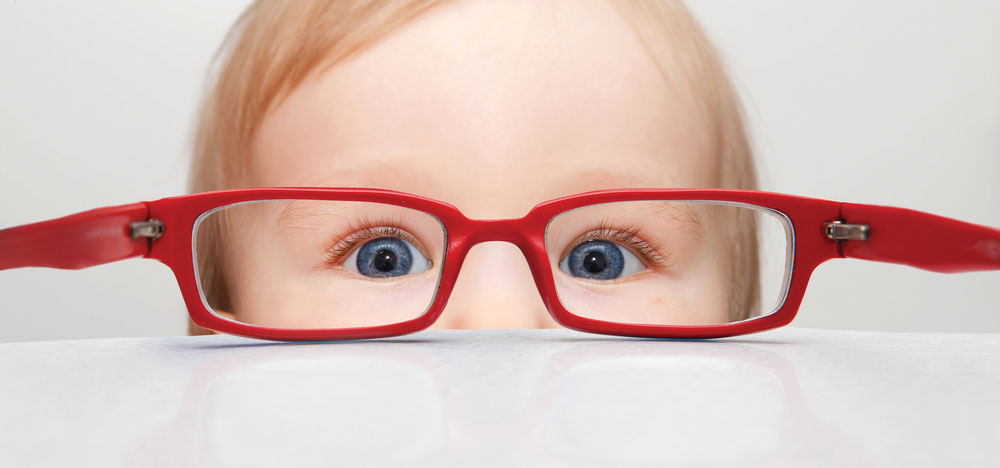 BABIES & TODDLERS
Baby's first sight test
Good vision is very important to children because so much of what they learn is taken in through their eyes. So it's never too soon to start your child's eyecare. You'll find most infants and pre-school children have regular vision screening as part of their routine developmental checks. These early checks are invaluable, but aren't as thorough as a full eye examination by a qualified optometrist.
When your child is born, the paediatrician will check their vision when they are still in the hospital ward. It is very rare for there to be any problem with a newborn's vision. A newborn's eye is about 75% of the size of an adult eye, and it will continue to develop for the first two years of life.
Tests for toddlers
We advise that children should have their first eye examination at around three years old. Learning difficulties can sometimes be caused by uncorrected vision problems, so the earlier they can be detected, the better the chance of correcting them.
What's more, at Classic Eyes, the test is designed to be friendly and fun for kids of all ages.
Inside the test room
It's important to remember that eye examinations won't hurt your child, and that your child doesn't have to be able to read yet. First, the optometrist will ask about any family eyesight problems and whether the child has any difficulty playing games, looking at pictures or seeing small objects. Then several child-friendly tests will be undertaken, after which the Eye Care Practitioner will discuss the results with you.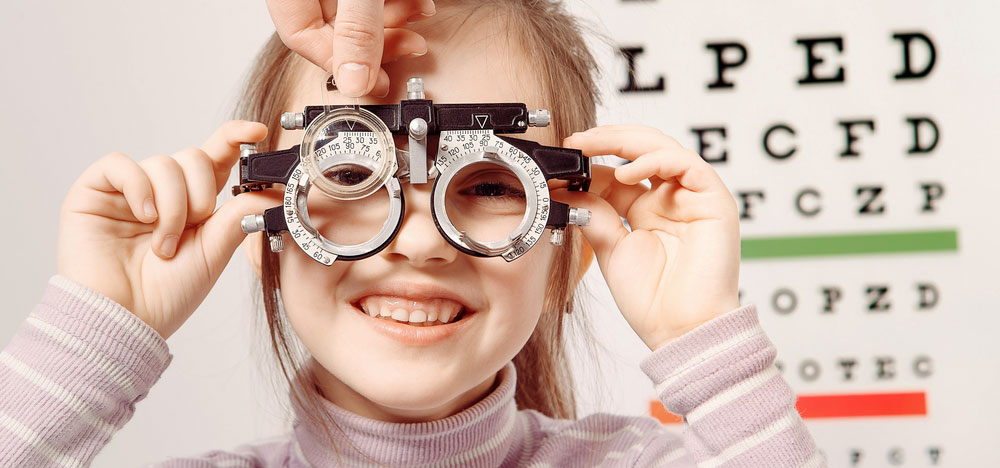 EARLY SCHOOL YEARS
How do you know if your child has an eye problem?
During the first 12 years of our lives, as much as 80% of learning is accomplished through our vision. Yet, one out of every four children has an undetected vision problem that may inhibit their progress. It can be difficult to spot. Children have no way of knowing if what they see is any different from what others can see. But there are a number of tell-tale signs you can look out for, for example: is your child sitting too close to the TV; do they rub their eyes repeatedly; are they clumsy; do they squint?
If you maintain a regular routine of eye examinations, however, you can minimise the chance of an eye or sight defect being carried into adulthood.
Our children's glasses are built to last
Children's glasses are specifically designed to fit small faces. There are lots of features and special lenses you can choose to ensure their glasses fit comfortably and will survive the rough and tumble of a busy active life.
Your child's new glasses will be fitted and adjusted to ensure they are comfortable to wear. They'll also be given a free case in which to keep them when not being worn, and a lens cleaning cloth and Classic Eyes lens cleaning spray.
Play safe and stay safe
Children will always get into scrapes, so it is important they learn how to take care of their eyes. Teach your child how to play safely, and ensure they play only with toys that are suitable for their age. Any games that involve hard objects or balls should be supervised, and avoid activities that use projectiles, such as pea-shooters or pellet guns. When sports or activities call for safety goggles to be worn, make sure your child wears them. Remember, dangerous materials should be kept safely out of reach – this includes household cleaners, sprays, glues, chemicals, knives and scissors. Classic Eyes recommend all children's glasses be fitted with shatter-proof lenses for guaranteed safety and clarity of vision.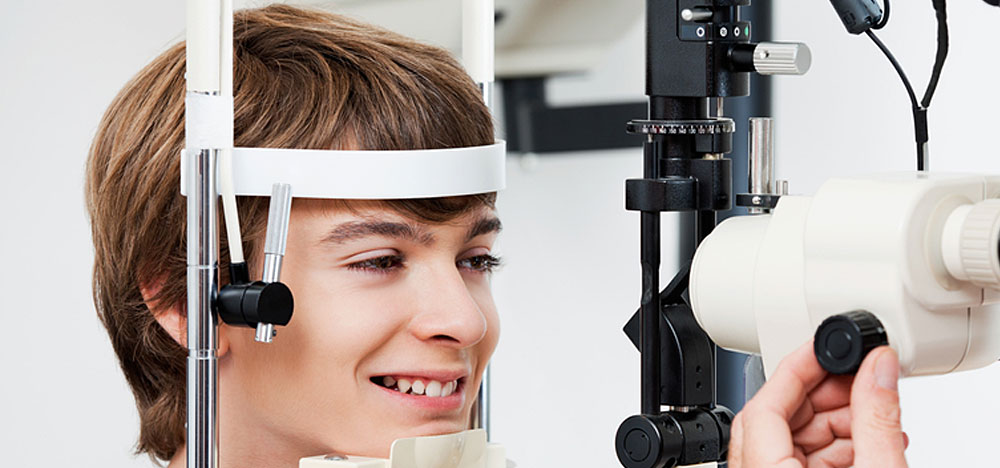 TESTING TEENS
It's very important for young people to get into the habit of having regular eye examinations. Uncorrected vision problems can affect all aspects of their lives: their studies at school or university; their job; even their social life or ability to play all types of sport.
Your kids are free to choose
It seems teenagers either love something or hate it. So when it comes to glasses it's important to give them choices to allow them to get the look they want. We have a wide variety of frames on display and our frame stylist will insure the best form look and function for your child. Or they might find something to suit them in our adult styles. Whatever they decide, we're sure they'll find a fashionable look.
Contact lenses are cool
In their mid-to-late teens, many kids start clamouring for contact lenses, either for occasional or regular wear. These are now available in a wide range of prescriptions from daily disposable to extended wear. Contact lenses are ideal for the active teenager that plays sport such as rugby where glasses are a nuisance.
Our internationally qualified Optometrists provide the highest clinical ocular care. We offer half hour appointments utilizing the latest technologically advanced testing equipment.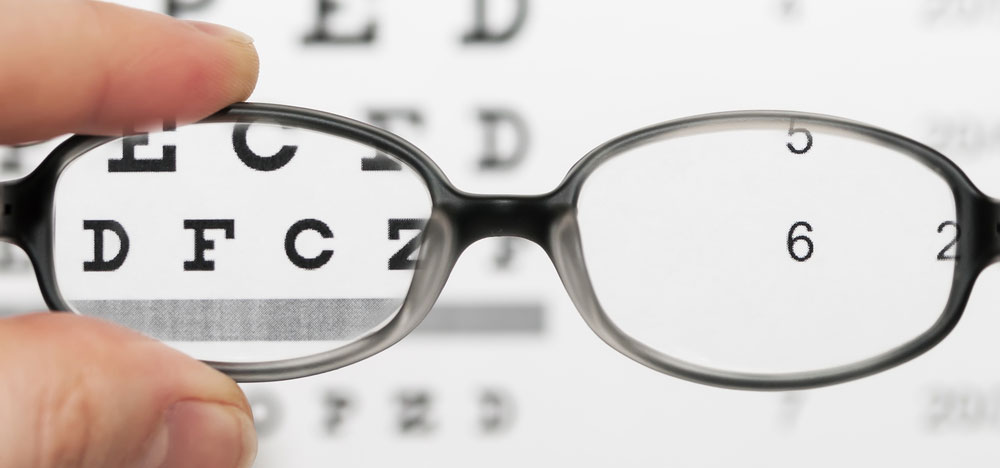 Pre-examination tests
Auto Refraction
Auto Keratometry
Intra Ocular Pressure
Case History
Detailed Ocular & Visual Perceptual History
Medical History
Developmental History
Family History
Ocular motor & Binocular balance
Vergence Testing
Acuity Measurement
Health examination
External Ocular Health
Internal Ocular Health
Refraction (determining the prescription)
Additional tests (as required)
Stereopsis Testing
Colour Vision Testing
Additional procedures
Corneal topography
Fundus photography
Visual Field Analysis
Diagnosis and Treatment Plan